Wow .... this year seems to be racing away with us so far. It's all very strange, thanks to coronavirus. It felt as though spring and summer didn't really happen and BANG ! Here we are and it's almost Autumn already.
I've been busy making Halloween beads just lately. They are just so much fun to make. Here's a few photos of this year's designs ... They are all available to buy in my Pattern and Etsy store untill Bonfire Night, then I'll rest them in favour of Christmas designs.
Beads fresh from the kiln ....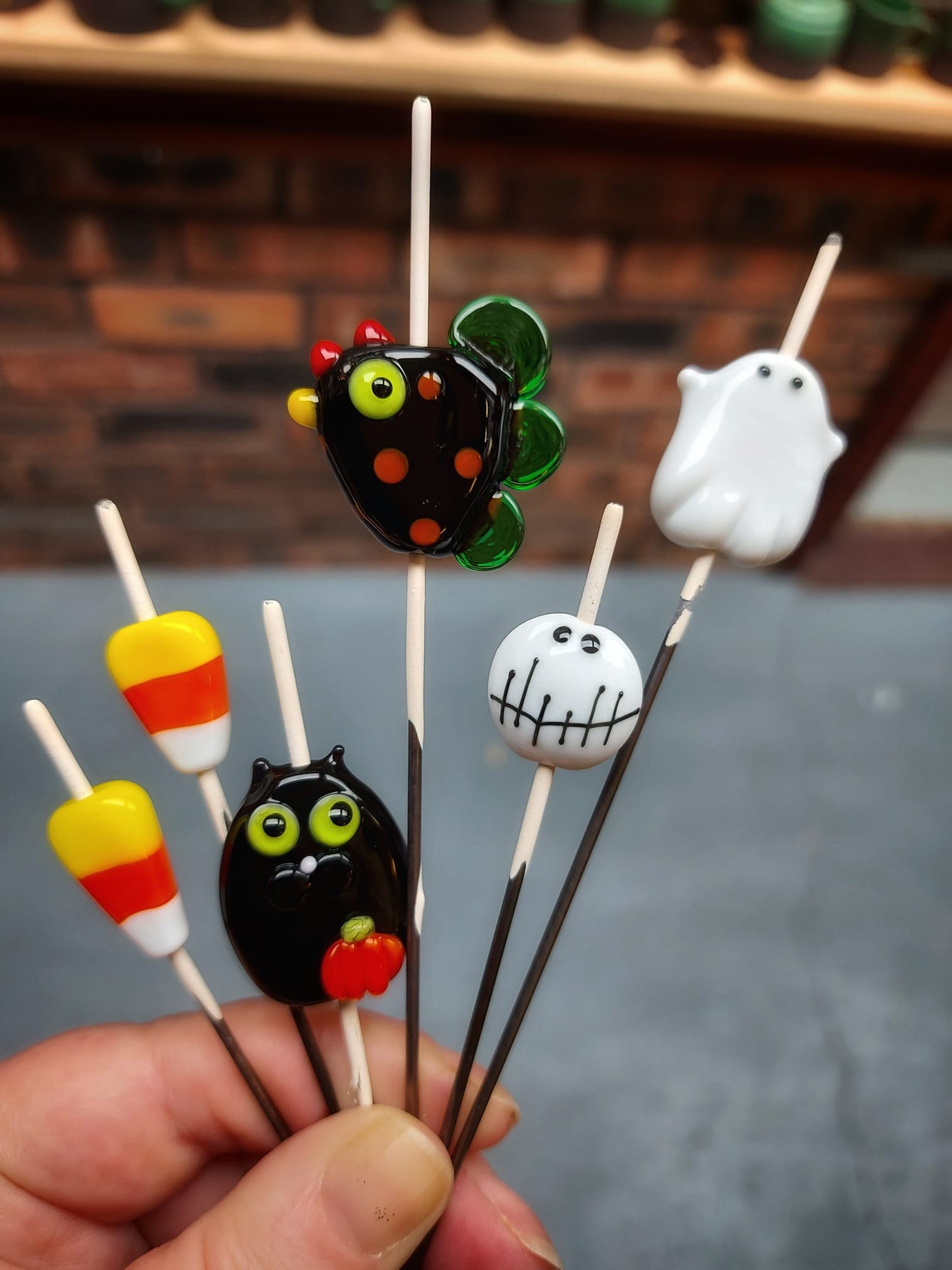 My goofy bats are fun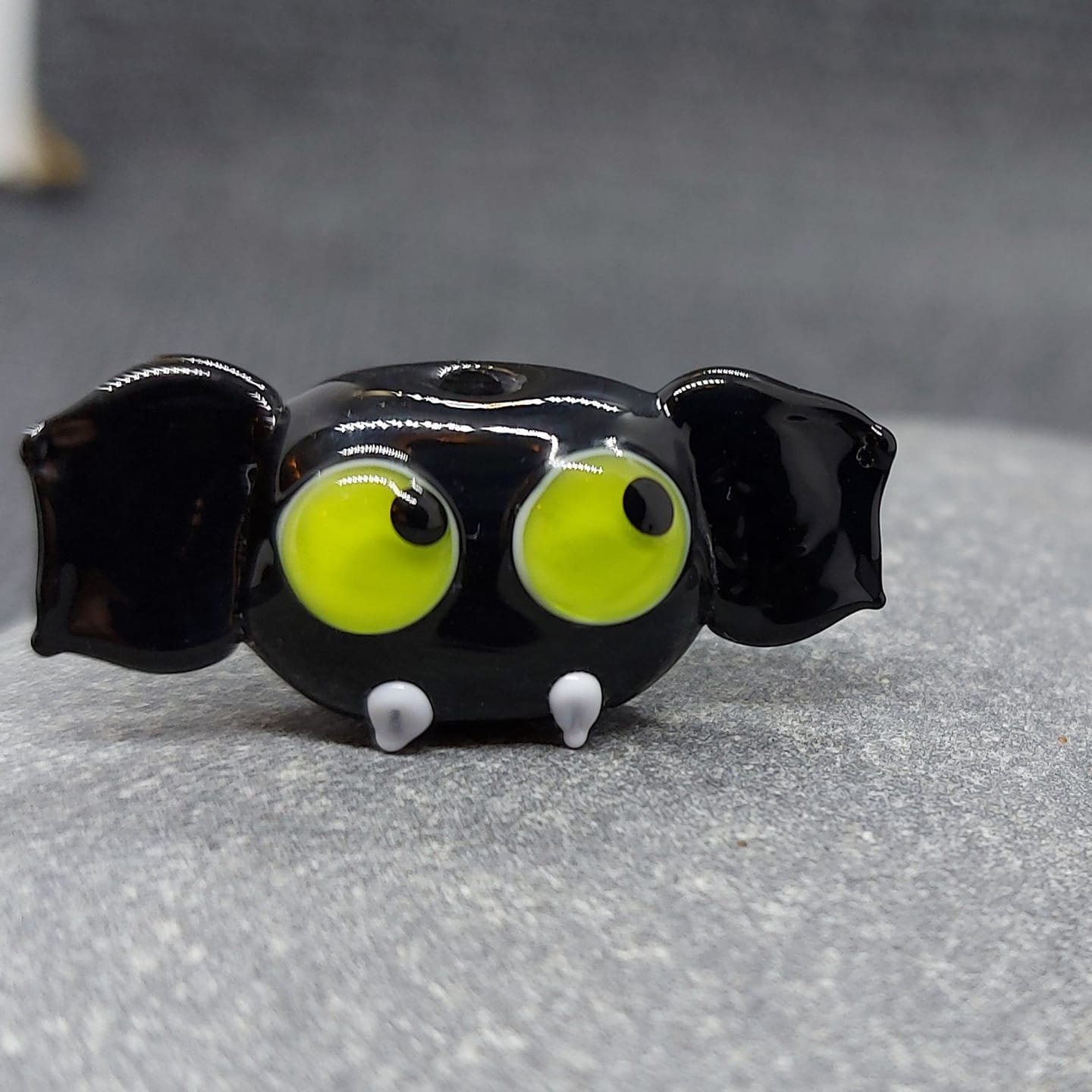 These candy corn beads are proving very popular with my American customers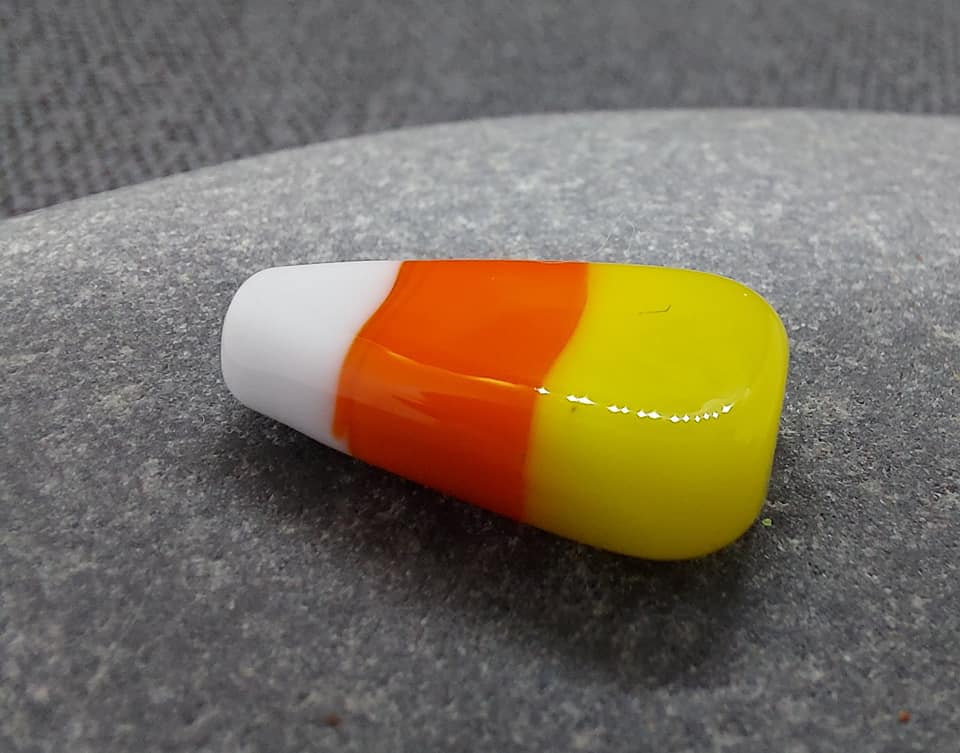 I have had so much fun making these beads again ... it'll soon be time to start making Christmas beads too !
I've been so busy, I haven't had time for any weaving ... I hope to remedy that over the next couple of weeks, but that's another blog post :)